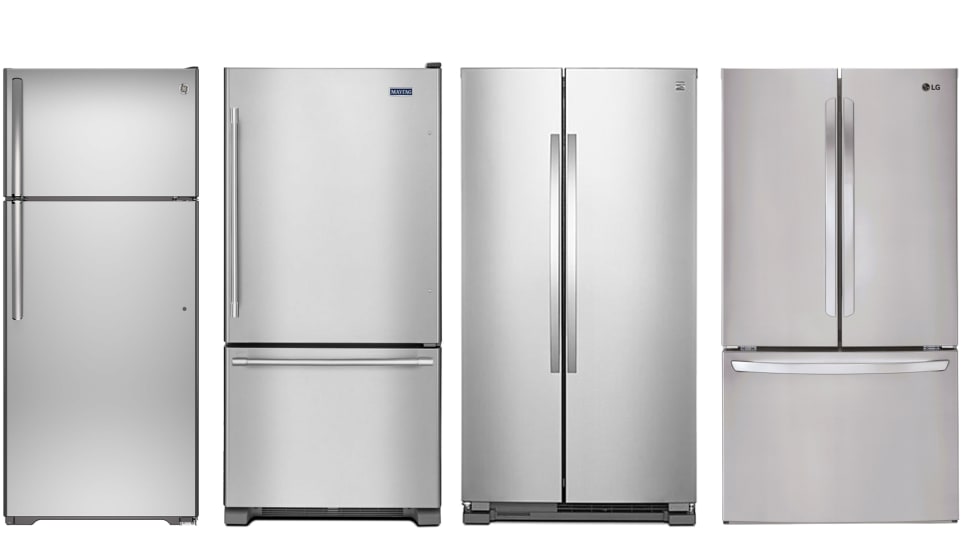 Refrigerators are designed separately for domestic and commercial use. However, there are various factors to consider when choosing a refrigerator for domestic or commercial use, such as its purpose, available space, accessibility, cost, and features. With so many different types of refrigerators available on the market today, there are six basic configurations for domestic refrigerators and a few different installation styles.
Six Types of Refrigerators
Top freezer – In this, the Freezer is located above the refrigerator with a separate door for each.
Bottom freezer – The freezer is on the bottom, and the refrigerator is on the top, with a separate door for each that opens on the side.
French door – Two doors are on top and the freezer drawer is on the bottom.
Side by Side – Two doors that usually open from the center and freezer on one side, refrigerator on the
Types of Refrigerators for Various Use
Commercial refrigerators are an essential investment when starting or running a commercial setup like a restaurant, bar, Cafe, bakery, etc. Various commonly and widely used commercial refrigerators are upright chillers/freezers, cake display showcases, confectionery showcases, chest freezers, bar refrigerators, under-counter units, and refrigerated prep tables. We'll break it down for you and explain the different types of commercial refrigerators available today.
1. Visi Coolers and Visi Freezers
A Visi Cooler is an upright cooler unit designed to be placed in restaurants and commercial kitchens. These are widely popular and enable staff to quickly grab whatever is necessary without leaving their workstations. Visi freezers are upright freezers similar to their cooler counterparts, except that the temperature range is much lower, and they work as vertical freezers. The temperature ranges from -18°C to -22°C. Visi coolers and freezers come in single, double, or triple-door models.
2. Horizontal Freezer / Deep Freezer / Chest Freezer.
These units are horizontal and sit on the floor; they can be mobile with wheels attached to the bottom or static. The temperature of these freezers can range from 8°C to -25°C. And are more spacious.
3. Serve-over counters
Serve-over counters are perfect for butcher shops, meat shops, and dairy items. They are compact and can be kept over the counter. The temperature range of these units tends to range from 3°C to – 7°.
4. Under Counter Chiller / Freezer
This refrigeration unit is like reach-in refrigeration; the only variation that serves as the USP of this refrigeration system is that it is much shorter than reach-in companies and can fit in a tiny space
5. Bar Refrigerator / Back Bar
Bar fridges, also known as back bars, are commonly used in restaurants, casinos, pubs, bars, airports, and convenience stores. The temperature ranges from 2°C to 10°C.
6. Pastry Cabinets / Confectionery Showcase
Pastry cabinets and confectionery showcases are commonly used in bakeries and cake shops to display cakes, baked goodies, pastries, sweets, and cooked snacks. They're elegant in design and meant to attract customers. The temperature of these units ranges from 30°C to 65°C. They can be Ambient or Cold.
7. Refrigerated Prep Tables
Refrigerated prep tables are essential to certain commercial food businesses, like pizza parlors, sandwich shops, delis, and other food service establishments. The temperature range for these units ranges from 2°C to 8C.