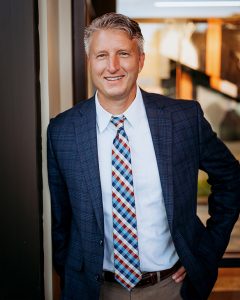 September 28, 2022 | Granger Construction Business, an ENR Top rated 400 Contractor, announces the advertising of Dennis Carignan to President. Dennis has been a important member of Granger's group for 24 years, serving the corporation in various capacities, such as project management, estimating, pre-building and most recently as Executive Vice President.
Glenn Granger, who turned President and Main Government Officer in 2000, made the announcement. Glenn will continue to be CEO.
"This promotion recognizes the role Dennis has been proficiently performing, guiding operational excellence and building worth for our prospects and staff associates," notes Glenn Granger. "He has taken a collaborative tactic to building a powerful eyesight for Granger's potential, which incorporates reimagining our organizational structure to better align with projected development. As our organization proceeds its trajectory and we further more solidify our position as a foremost construction administration agency, Dennis' leadership will verify priceless."
"I am unbelievably grateful for the opportunities this company has made available in excess of the several years and influenced by the expertise and management I see at each individual level of this organization." notes Carignan. "I'm confident there is nothing at all this workforce can't complete and I'm energized for the long run of our individuals, our consumers and our trade associates."
Carignan obtained a bachelor's diploma in building administration from Michigan State University and a master's degree in small business administration from the University of Michigan. He at present serves on the Board of Directors for AGC Michigan as Vice Chair.